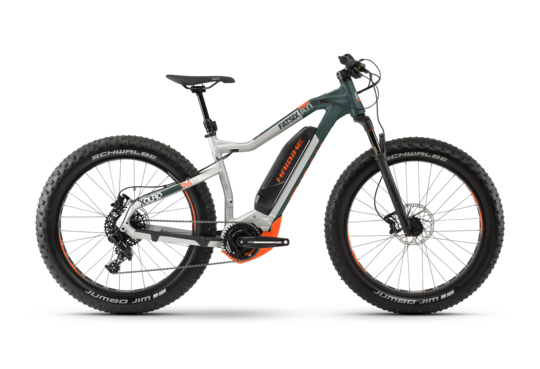 A Real Traction Monster
Our XDURO FatSix 8.0 is a real traction monster that shows its true nature in snow, mud and sand. Its 4" tyres ensure optimum grip to master even the most difficult terrain while putting a broad grin on your face. High quality components such as the 11-speed Sram NX gear combination and RockShox Bluto suspension fork and the powerful Yamaha PW-SE motor do the rest. With the introduction of the Haibike XDURO FS in 2010, we opened the doors to a completely new bike sport: ePerformance. This marked the beginning of the Haibike success story and started the eMTB boom. We were the first, and for a long time the only ones, to believe in the potential of sporty eBikes, and we still do today—more than ever.
Learn More